Catch Of The Day
Local Shrimping Brings Life to Crystal Coast Industry
As the morning sun glistens over the horizon along the Crystal Coast, hardworking shrimpers cast their first skimmer trawls into the calm coastal waters. Steadily, they guide their boats through the same shallow waters that have provided a livelihood for fishermen in this area for nearly 400 years.

Tourists flocked to Carteret County each year to take advantage of the beautiful beaches and fresh local seafood. One of the most popular catches from the coast is North Carolina shrimp. This region's relatively warm ocean waters, strong tidal currents and proximity to rivers and creeks create the ideal environment for producing high-quality shrimp. Three types of shrimp are available in North Carolina: brown shrimp, white shrimp and pink shrimp. Brown shrimp is the most abundant species, offering a firm texture and strong shrimp flavor. The state also harvests smaller amounts of white and pink shrimp. There is a multitude of shrimp in North Carolina. In fact, the state harvests about five million pounds of shrimp annually.

Despite the availability of fresh, locally caught shrimp, many vendors are relying on seafood sourced outside North Carolina, and sometimes even outside the country. This is a detriment to fishing families that have called Carteret County home for generations. Fortunately, the tides could be turning for local fishermen.
Carteret Catch is a nonprofit organization that helps the local seafood industry in Carteret County by encouraging residents and visitors to purchase local seafood when it is seasonally available. The organization is composed of commercial fishermen, seafood retailers, wholesalers, restaurant owners and other people who are interested in preserving and expanding the local seafood industry. Look for the Carteret Catch logo at seafood markets and restaurants. That lets you know you are receiving quality shrimp found in the waters of North Carolina. It also lets you know you are putting money back into the pockets of local fishermen and their families. Carteret Catch aims to serve as a knowledgeable guide to educate people on what shrimp is available throughout the year, how to recognize if it is fresh and how to cook it.

Speaking of cooking, there are a variety of easy and delectable dishes to whip up while you're enjoying your time along the Crystal Coast. Try basic scampi with lemon, butter, garlic and white wine. Light the grill and toss on some shrimp kabobs marinated in lime juice, coconut milk, rum and honey. Maybe you can spice things up with a shrimp and sausage jambalaya or make classic Calabasstyle shrimp served with cocktail sauce that the kids will enjoy.

To find seafood retailers and restaurants that support fishermen in Carteret County, go to CarteretCatch.org. You can also learn more about the state's seafood industry at NC-Seafood.org.
-John M. Aydlett
 North Carolina Department of Agriculture and Consumer Service
FEATURED PROFILE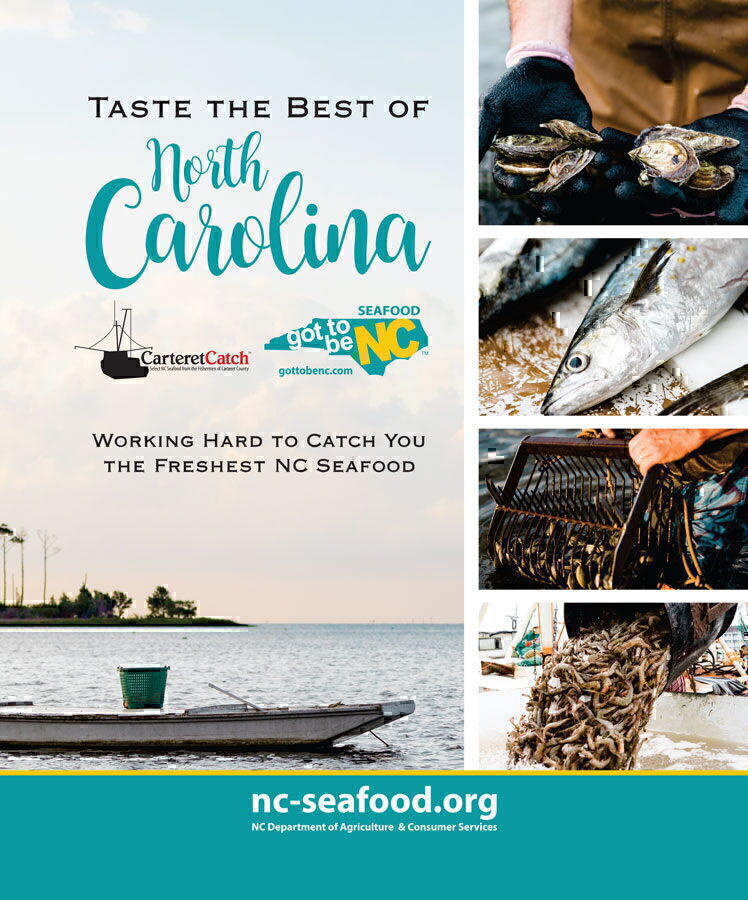 Is this your business? Update your listing by messaging us