Island Express Ferry Service LLC is the only authorized concessionaire to drop off at Cape Lookout Lighthouse and Shackleford Banks!
We provide park visitors with great service while facilitating visitor understanding and appreciation for the park.
Ride in new, fast, and comfortable ferries alongside all local experienced captains and crew.
Experience the beauty of the Crystal Coast with sparkling clear waters and pristine beaches.
Treasure hunt for shells–Whelks, Scotch Bonnets, Conchs and many more!
See the wild horses of Shackleford Banks or go hiking, fishing, and swimming.
Fun for the WHOLE family! Leave the stress of the mainland behind.
Camping at Cape Lookout? Island Express Ferry is your official connection to camping areas on Cape Lookout National Seashore!
Birders - Island Express is your connection to the best bird watching and photography areas on the Crystal Coast.
NPS Enthusiasts - Island Express' Harkers Island location is adjacent to the Cape Lookout Visitors Center. Take a short ride to the Cape Lookout Lighthouse and get your NPS Passport stamp.
Based in the town of Beaufort, and offering departures from both Beaufort and nearby Harkers Island, Island Express Ferry Service serves as the link between the communities of the Crystal Coast and the spectacularly beautiful and isolated barrier islands of the Cape Lookout National Seashore. Accommodating passengers who want to explore the miles of pristine beaches, exceptional fishing and shelling, wild horses, and the Cape Lookout Lighthouse, Island Express Ferry Service serves as the gateway for one of the most unforgettable adventures along the North Carolina coast.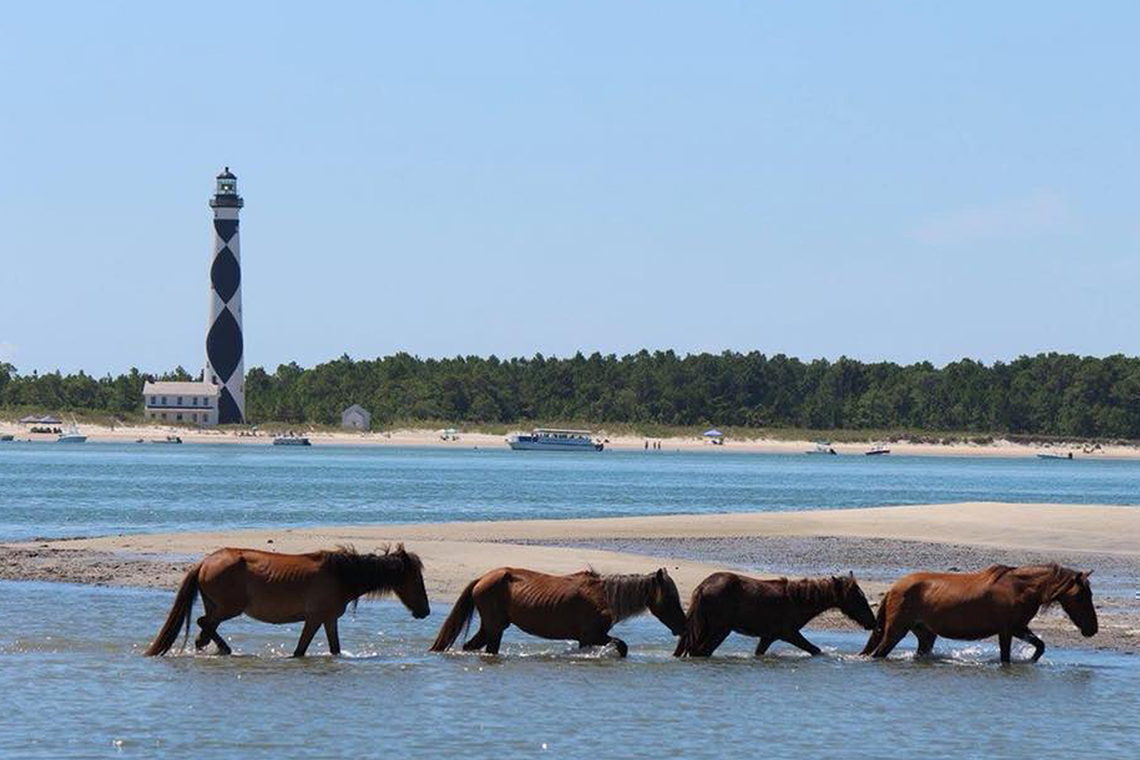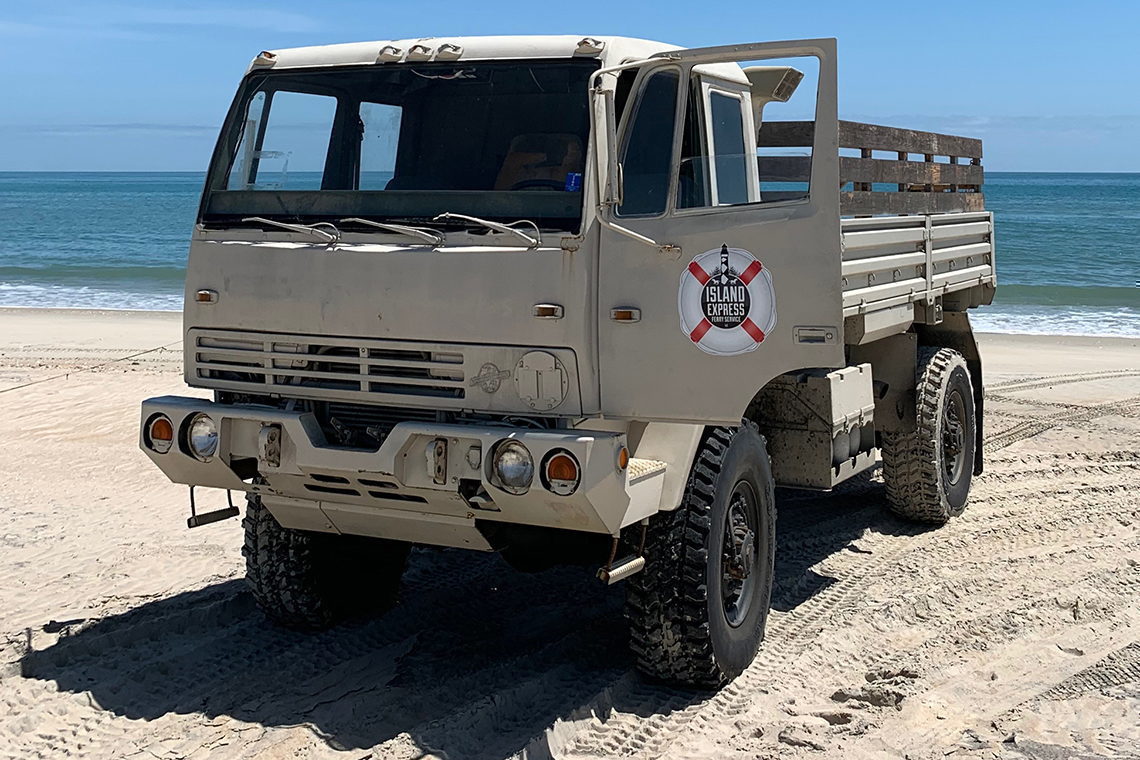 The Cape Lookout National Seashore is only accessible by a boat or privately run ferry, and Island Express Ferry Service has been named one of the best service providers for day trips to this desolate shoreline. Each crossing takes less than an hour, and once on the shore, visitors can take in gorgeous beaches and vistas in every direction. Reservations can be made online before a trip, and passengers will cross in comfortable and spacious covered vessels that are designed to make a smooth trek across the sound. Breathtaking from start to finish, a ride onboard the Island Express Ferry Service opens up a whole new perspective of the gorgeous and isolated Crystal Coast shoreline.